1947, the year to be cherished in the memory of all Indians, when our country became Independent, was indeed eventful for us also. This year saw the birth of EXCEL PROCESS Works at Erla Bombay thanks to the pioneering efforts of LATE SHRI P. N. DESAI and the LATE SHRI V. G. JHAVERI.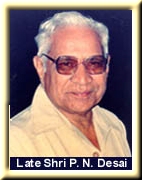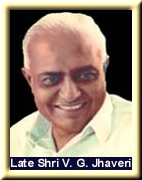 Our specialty at this time was production of high quality Brass Name Plates. Brass was stylish and decorative but it was expensive as well. There had to be a suitable alternative.
In 1953, we pioneered the process of Aluminium Anodizing at EXCEL. It was not easy. We had to work hard, evolve new techniques, processes and finishes to meet the ever changing needs of Industry. We take great pride in the fact that all the processes involved in Aluminium Anodizing were developed by us indigenously, by developing machines and tools for that purpose and by our constant R & D efforts. Due to rapid industrial growth over the past years, we have outgrown in the year 1966 at Valsad, This apart, we have also given our technical know-how to our joint venture at Malayasia.
The Directors of Excel Process Pvt. Ltd. – Bombay Late Shri V. G. Jhaveri and Late Shri P. N. Desai thought worthy to establish Industrial unit in Gujarat at Valsad Gujarat. Due to labour problem in Bombay company purchased a plot in 1959 in the same year Bombay State was bifurcated as State of Maharashtra and State of Gujarat. The company started building Industrial shed and completed in the year 1965-66. From 01.10.1966 Excel Graphics Pvt. Ltd. started their activity of manufacturing Aluminium Anodized name plates and Lithographic name plates. In initial stage company was rendering services to Small and Big Industries in Gujarat State only with full cooperation of Directors of Excel Process Pvt. Ltd. and their technical staff. Excel Graphics Pvt. Ltd. expanded activity for manufacturing Cycle Name Plates. Due to continuous quality consciousness and developing new techniques Excel Graphics Pvt. Ltd. got Industrial awards for designing and printing. Since then this company is meeting the requirement of name plates of various industries.
With more than thirty three years service dedicated to the Indian Industries, with pioneering experience and self oriented techniques, with latest production methods and experienced craftsmen "EXCEL", specialists in the field of Graphic Anodizing, produces diversified items in multi-coloured anodized aluminium for Electronic, Engineering, Defense, Automotive, Electrical, Refrigeration and numerous other Industries.
EXCEL's Electro-Chemically photo processed and anodized Product-Identification Plates, Advertising Gifts and Give-aways, Sales Aids, Novel Decorations for Electronics, Dials and Scales, Charts and Diagrams, Data and Instruction Plates, Instrument Panels. Permanent Metal Photographs, etc., made in glittering finishes with vivid colours, go a long way in beautifying the products and increase their sales appeal.

.